How to upload your logo to your profile
Once you upload your logo to your profile, it will be displayed on all rehabilitation programmes you create and e-mail. This logo will also be displayed on your very own Client-Portal where your clients can view their programmes online. To upload your logo to your profile, follow these simple steps:


1. Login to The Rehab Lab
Go to The Rehab Lab login screen and enter your username and password. After clicking the 'LOGIN TO THE REHAB LAB' button The Rehab Lab's main screen will open. This is the EXERCISE SEARCH screen.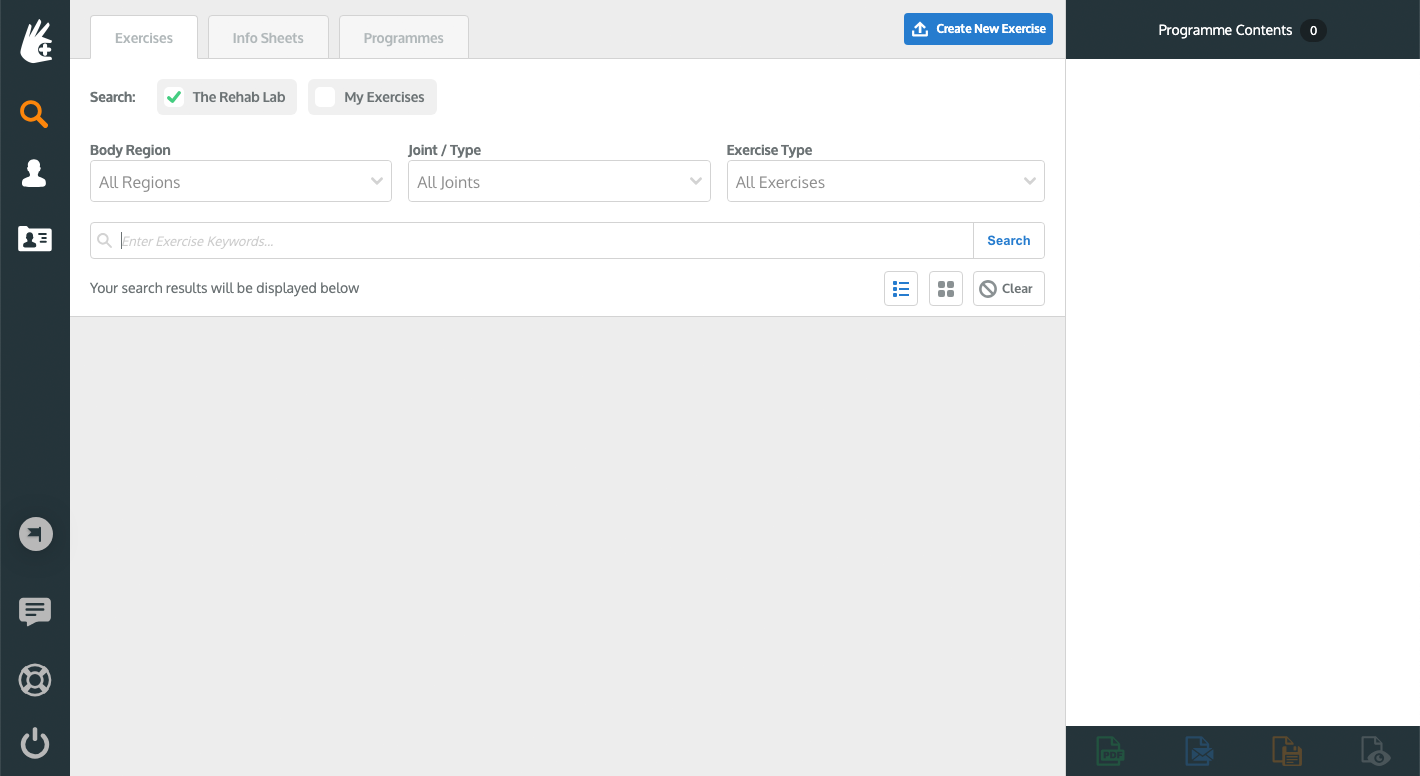 2. Open the Profile section
From the main navigation buttons, located on the left side of the screen, click the PROFILE button, this will display the profile section. At the top of the profile section are three tabs: PROFILE, LOGO and DEFAULTS. Click the LOGO tab to display your current logo (if you have not yet uploaded a logo, The Rehab Lab's logo will be set by default)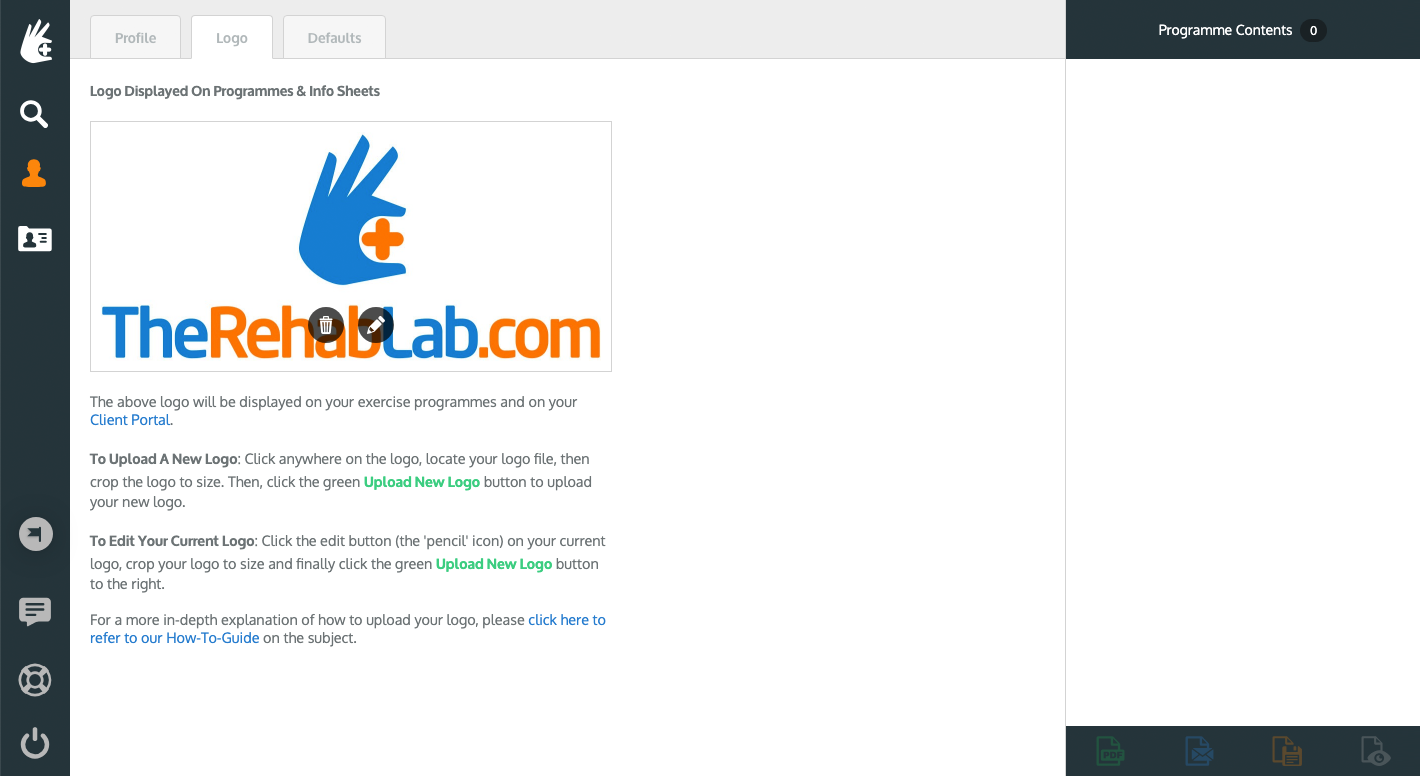 3. Upload your logo
Click anywhere on the currently displayed logo. This will open your computer's file browser where you can search and locate your logo image. Select your logo image (please ensure it is an image file). Filetypes supported for upload are PNG, JPEG/JPG and BMP.

note: If you are using an iPad/tablet, pressing/clicking the image will prompt you to either select an image from your camera roll or take a photograph with your iPad/tablet's camera.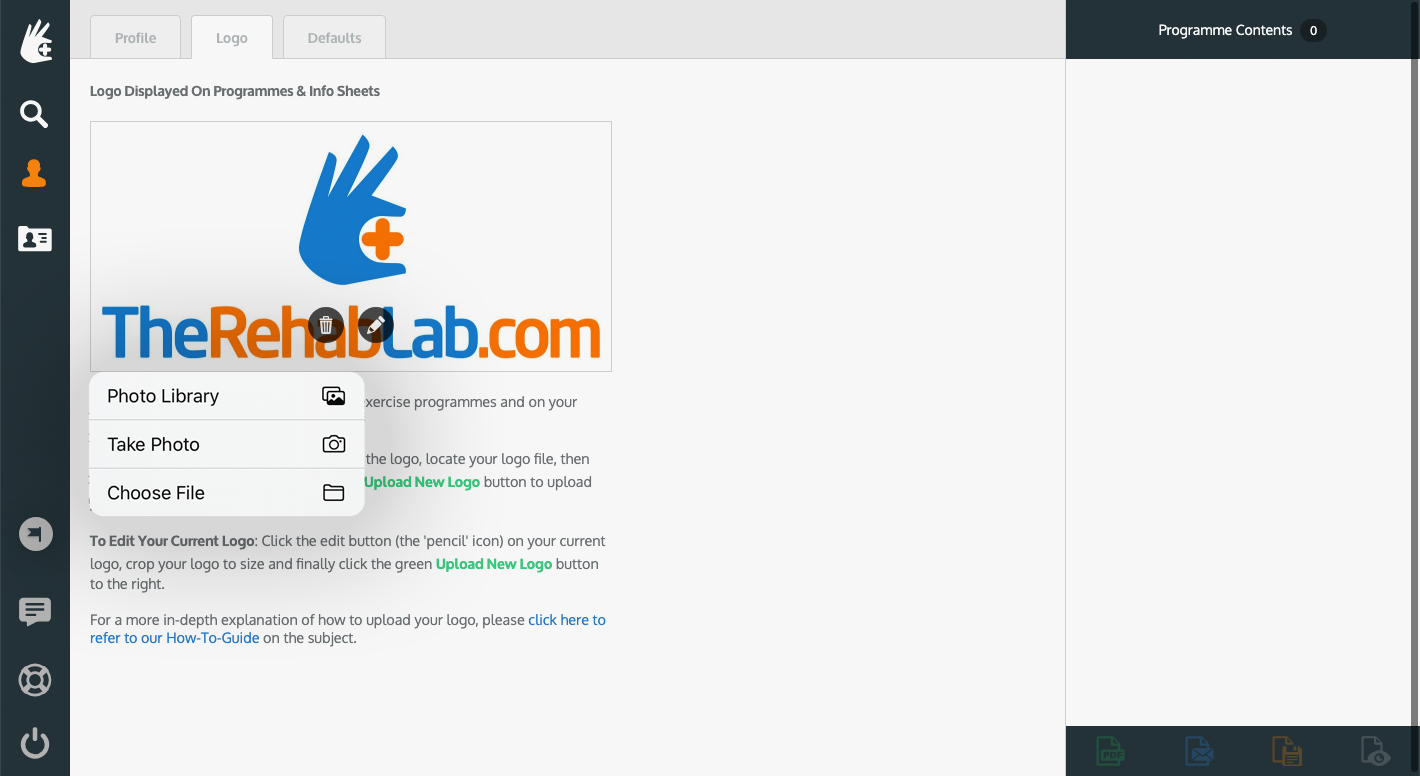 Once you have selected the logo (or taken a photo), the iamge will be displayed on screen. You can now use this window to crop your logo to the dimensions allocated for logos. Use the white corner and side 'handles' to drag the croppable area to crop your logo to size.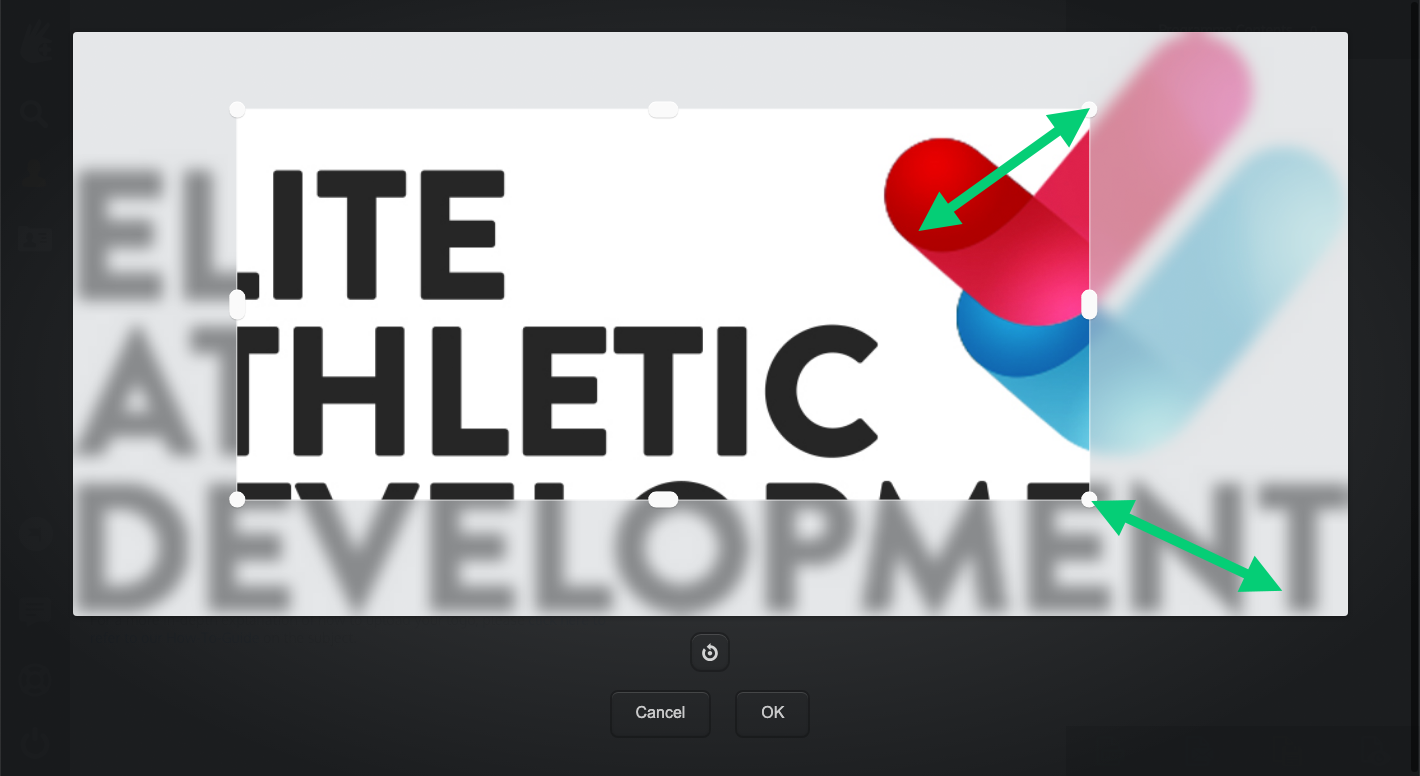 Once you are happy with your image cropping, click the OK button below the crop-preview. Your newly cropped logo will now be displayed on screen. To upload your logo, click the green Upload New Logo button.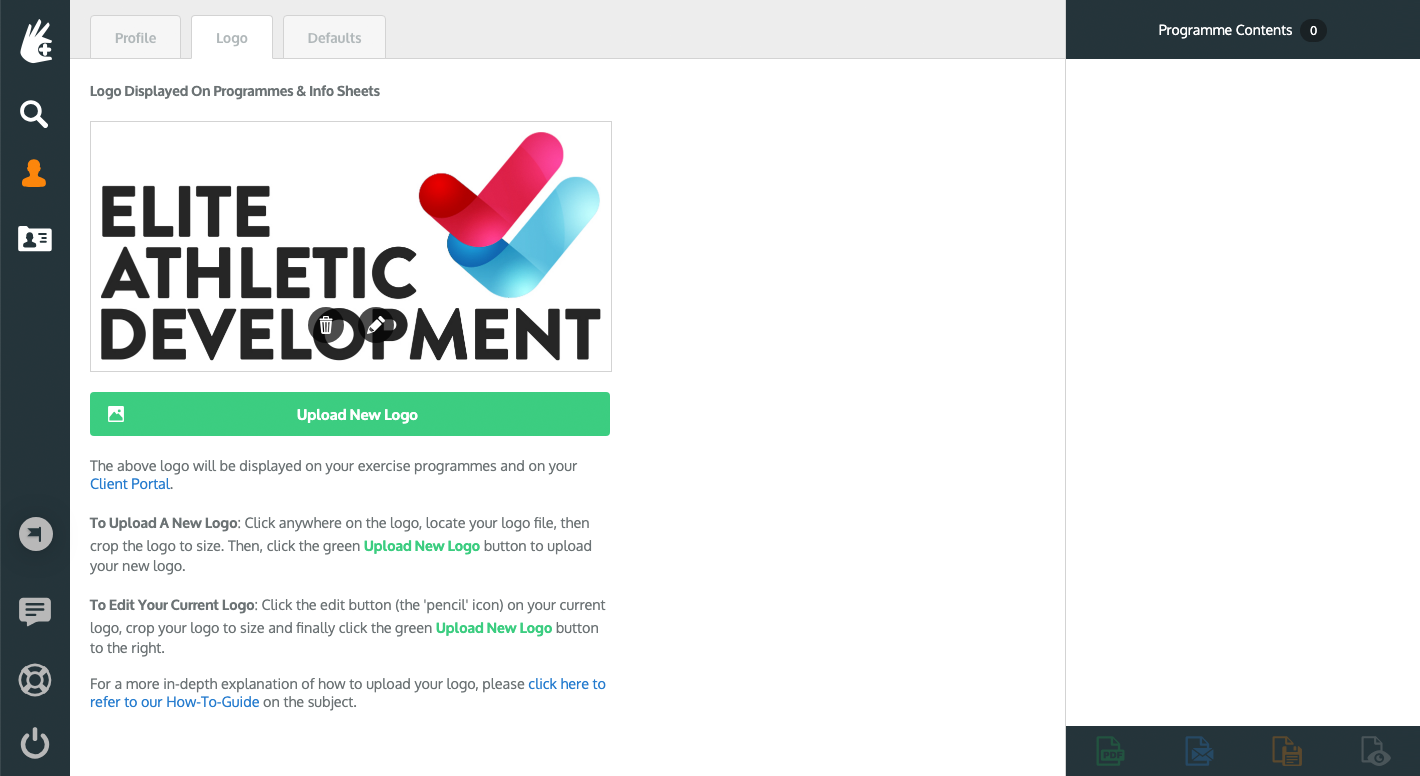 A pop-up window will appear, confirming your logo has been successfully uploaded to your profile. Click the OK button.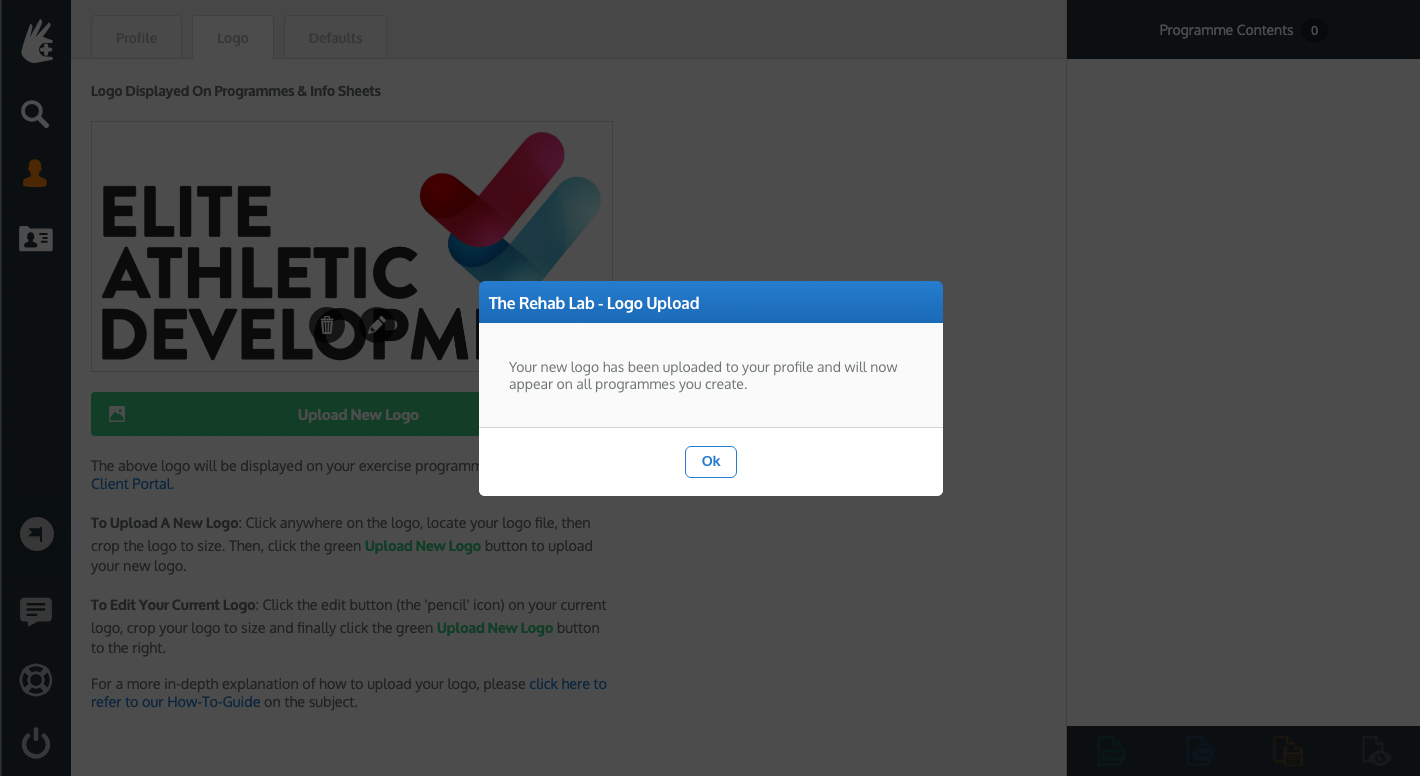 Your logo has now been uploaded to your profile and will now appear on all rehabilitation programmes you create and e-mail and your Client-Portals.

If you require further assistance with uploading your logo, please contact The Rehab Lab at logos@therehablab.com