What are Alternate Headings?
The Rehab Lab contains many features that are designed to speed up the process of creating personlised rehabilitation handouts for your clients. One of these features are the ALTERNATE HEADINGS that you can save to your profile and add to the PROGRAMME HEADINGS text fields with the click of a button.

The ALTERNATE HEADINGS are located in the DEFAULT section of your PROFILE under the heading 'Alternate Headings'.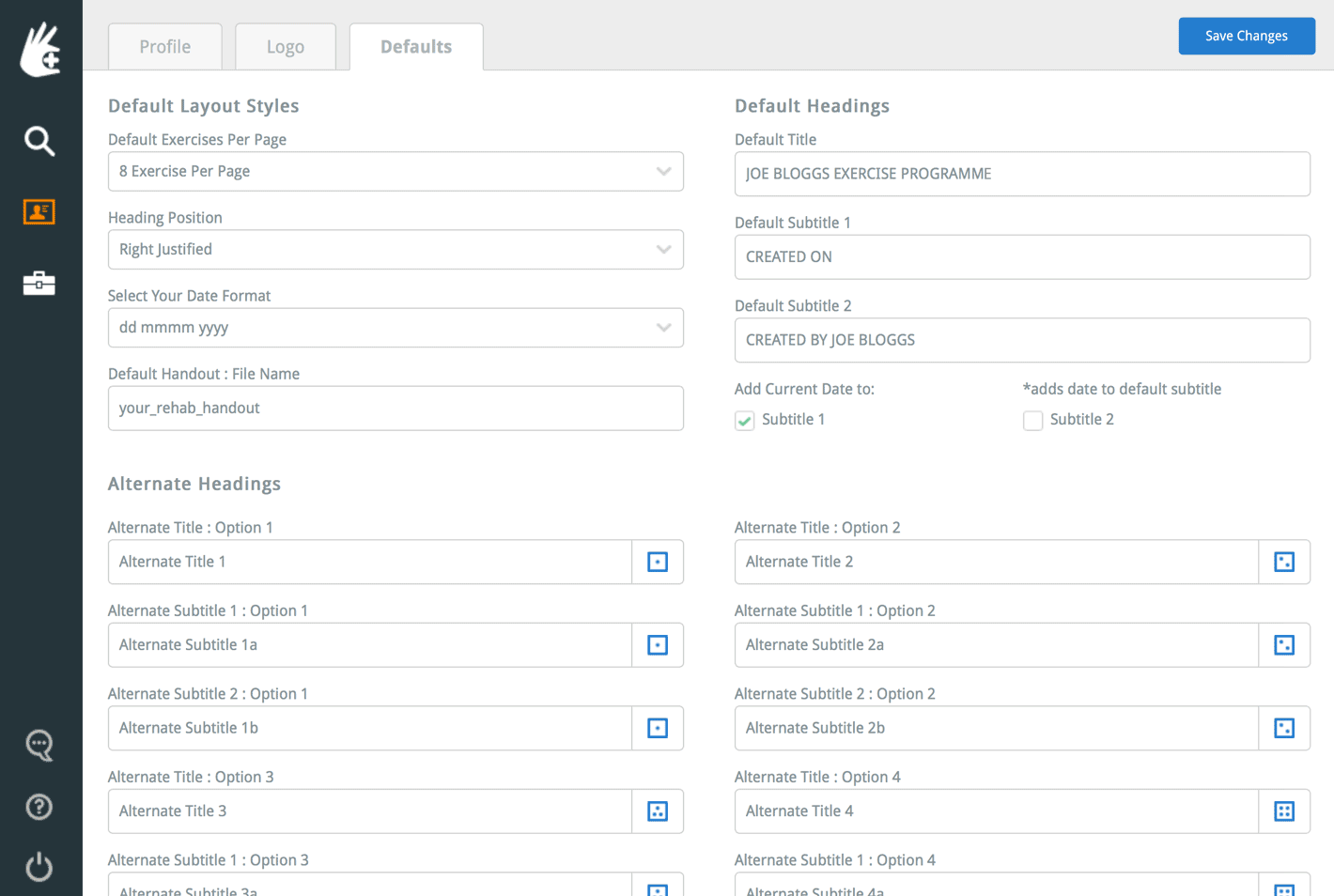 This section allows you to save four different titles, subtitle 1 and subtitle 2 options. These headings are identified by their corresponding icon (a square icon containing one, two, three or four dots).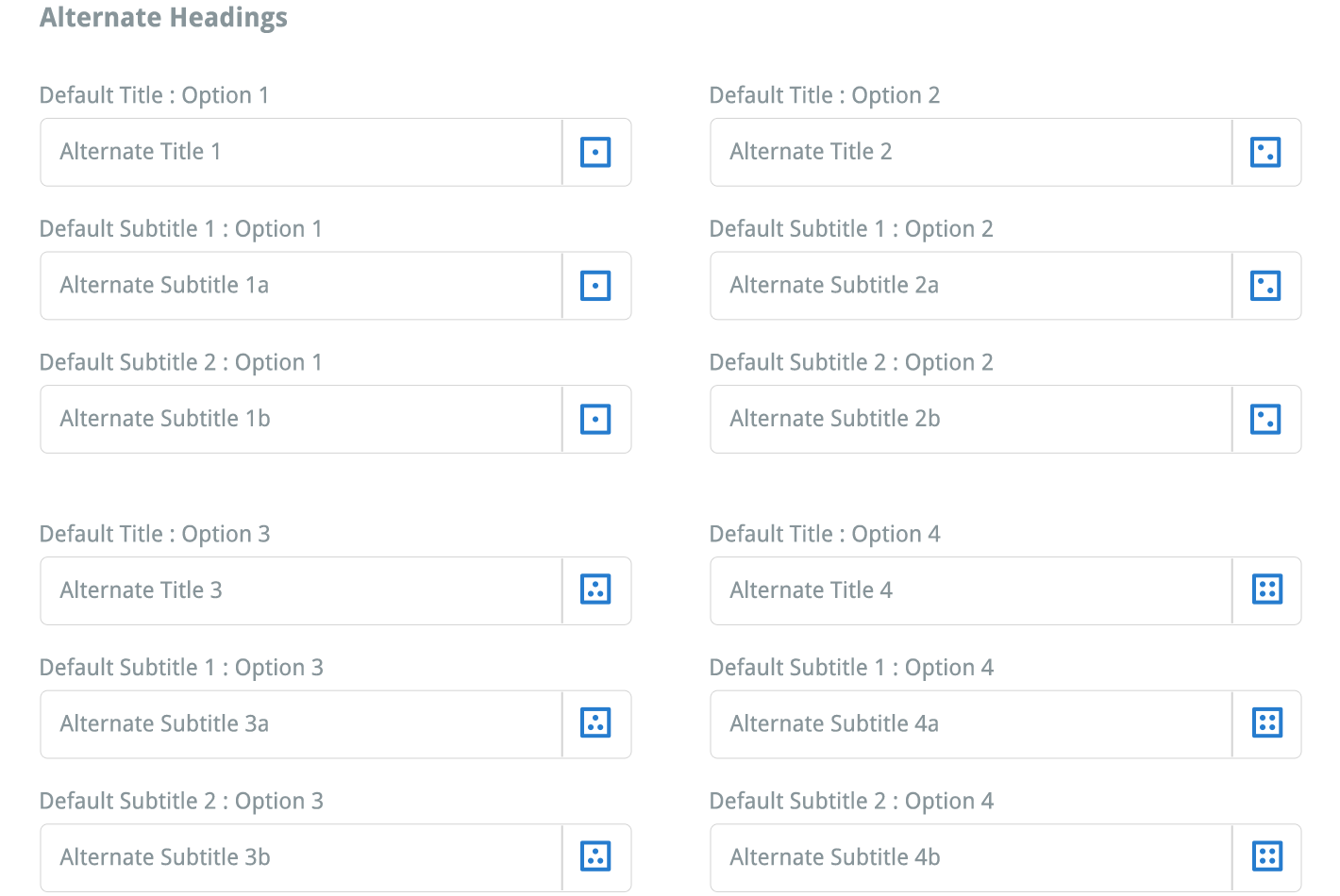 You can save different headings that you find you may commonly use (e.g. a clinic contact phone number, an address, a therapist's name or contact details etc). Now, when you create or e-mail your next rehab programme, you can click the appropriate Alternate Headings icon located beside the title, subtitle 1 and subtitle 2 text fields. This will automatically the corresponding heading into the text field.





Clicking an 'Alternate Headings' icon will replace any 'Default Titles' or headings you have manually typed in with the icon's corresponding heading.


To read about Default Titles and the other default settings you can save to your profile, click the link below:

Default headings
Profile settings