How to change your automatic logout time
If you are logged into your profile on The Rehab Lab, but go for a period of time without making any selections or clicking any buttons (remain idle), you will be automatically logged out. By default this idle time is set to 20 minutes, but you can change this time to suit your preferences (10 minutes, 20 minutes, 30 minutes or 60 minutes). To alter this automatic logout time, follow these steps:


1. Login to The Rehab Lab
Go to The Rehab Lab login screen and enter your username and password. After clicking the 'LOGIN TO THE REHAB LAB' button The Rehab Lab's main screen (the EXERCISE SEARCH screen) will open.


2. Open the Profile section
From the main navigation buttons, located on the left side of the screen, click the PROFILE button, this will display the profile section.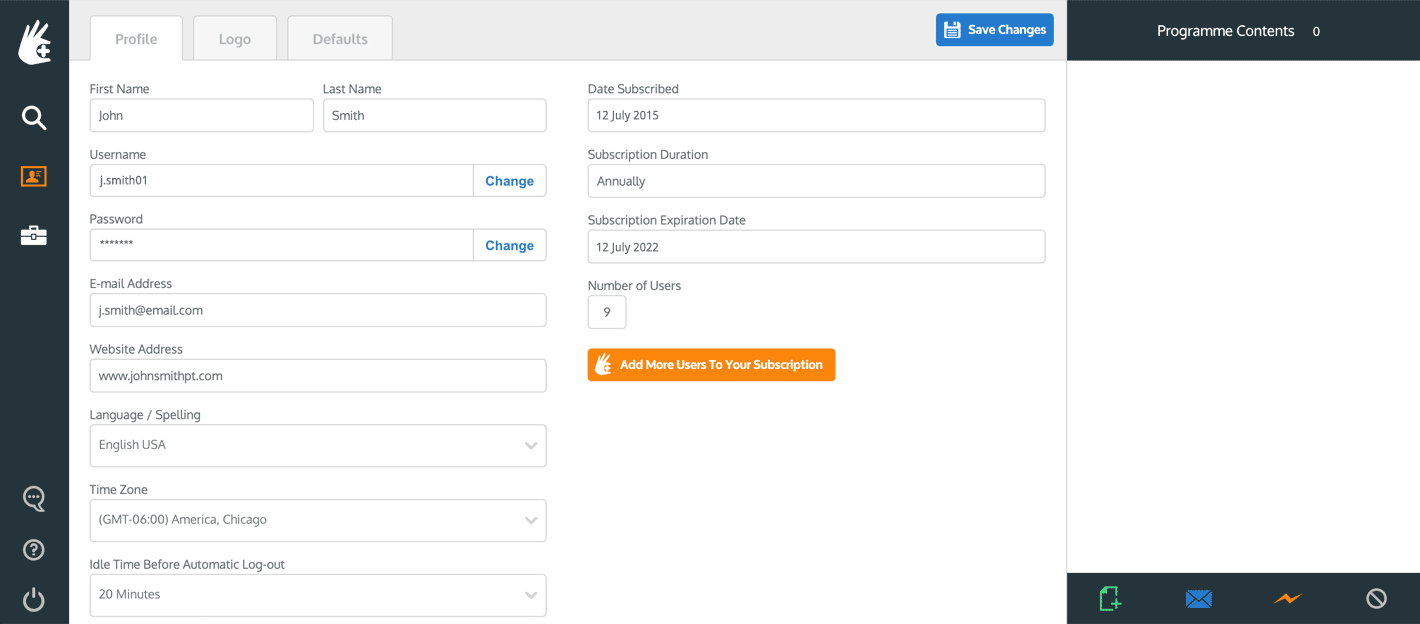 At the bottom-left of the PROFILE section is the 'IDLE TIME BEFORE AUTOMATIC LOG-OUT' drop-down menu (20 minutes is selected by default).



3. Change the automatic log-out time
Click the drop-down menu and select your desired automatic logout time. Now, click the blue SAVE CHANGES button located in the top-right corner of the of the window.





Now, if you leave your computer with The Rehab Lab logged in, after your preset idle-time has expired, you will be automatically logged out of your profile.


To learn more about your various profile and default settings, click one of the links below:

Profile settings
Uploading your logo
Using default e-mail settings