How To Change Your Default Headings
The Rehab Lab allows you to save a default title, first subtitle and second subtitile so when you go to create a rehab programme your default headings are pre-loaded into their corresponding text fields on the CREATE YOUR PROGRAMME and E-MAIL YOUR PROGRAMME windows.

To set your default headings, go to the DEFAULTS section of your profile by clicking the PROFILE button. This will display the profile section which contains all your user details.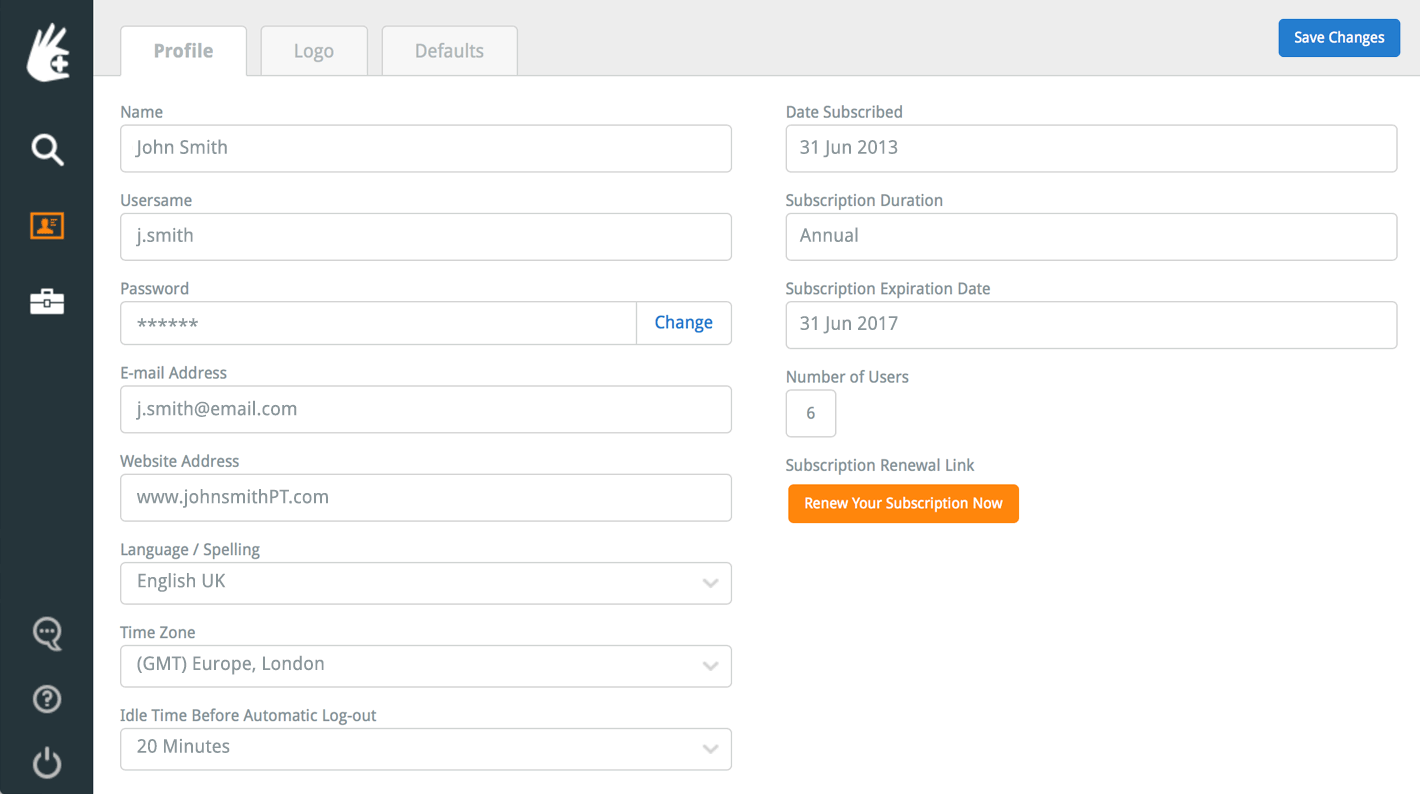 At the top of this section are three tabs: PROFILE, LOGO and DEFAULTS. Click on the DEFAULTS tab. This will display the DEFAULTS section.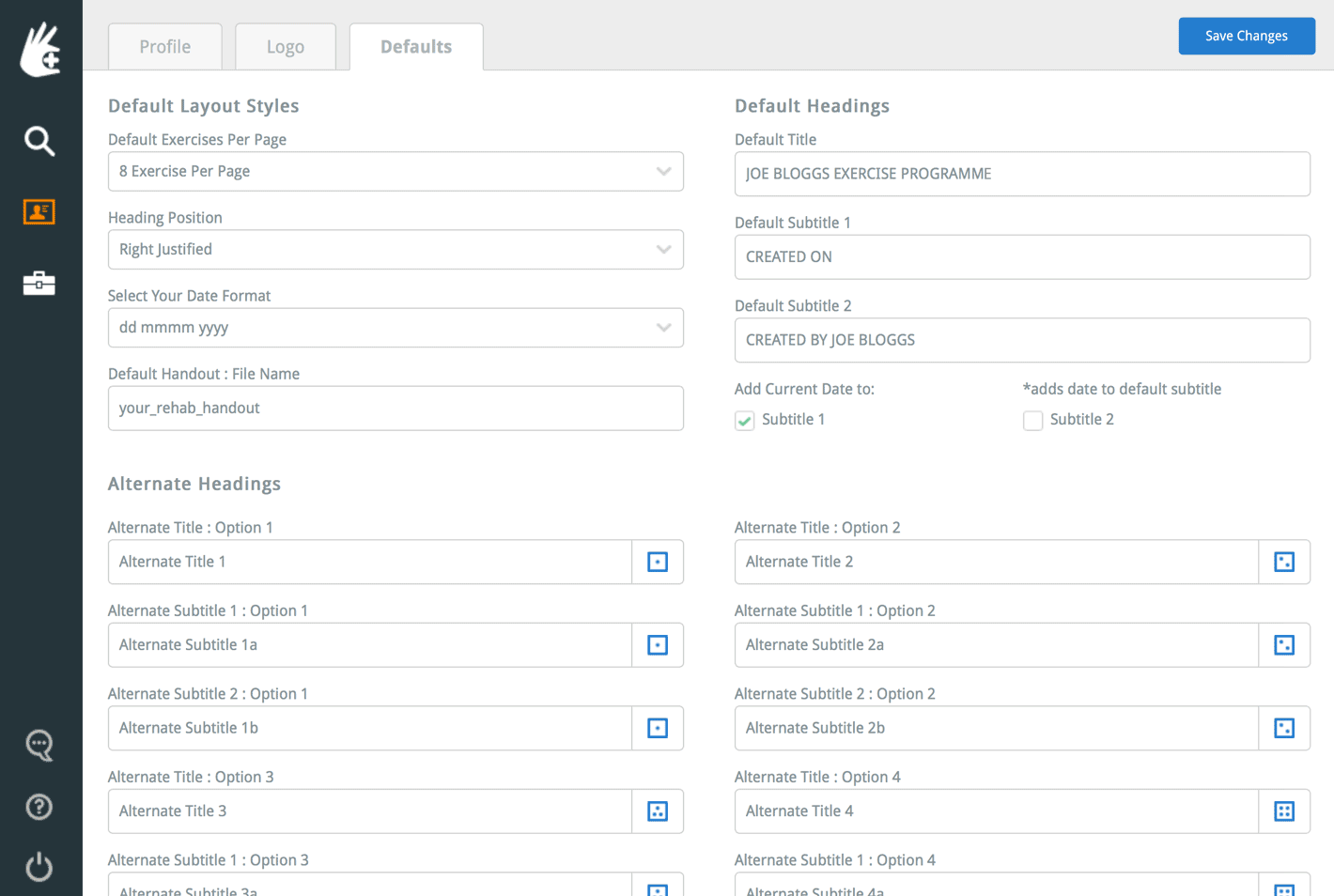 Located at the top-right of the DEFAULTS section are your Default Headings. Like the Default Layout Styles, the Default Headings is a feature designed to save you time when creating your rehab handsouts.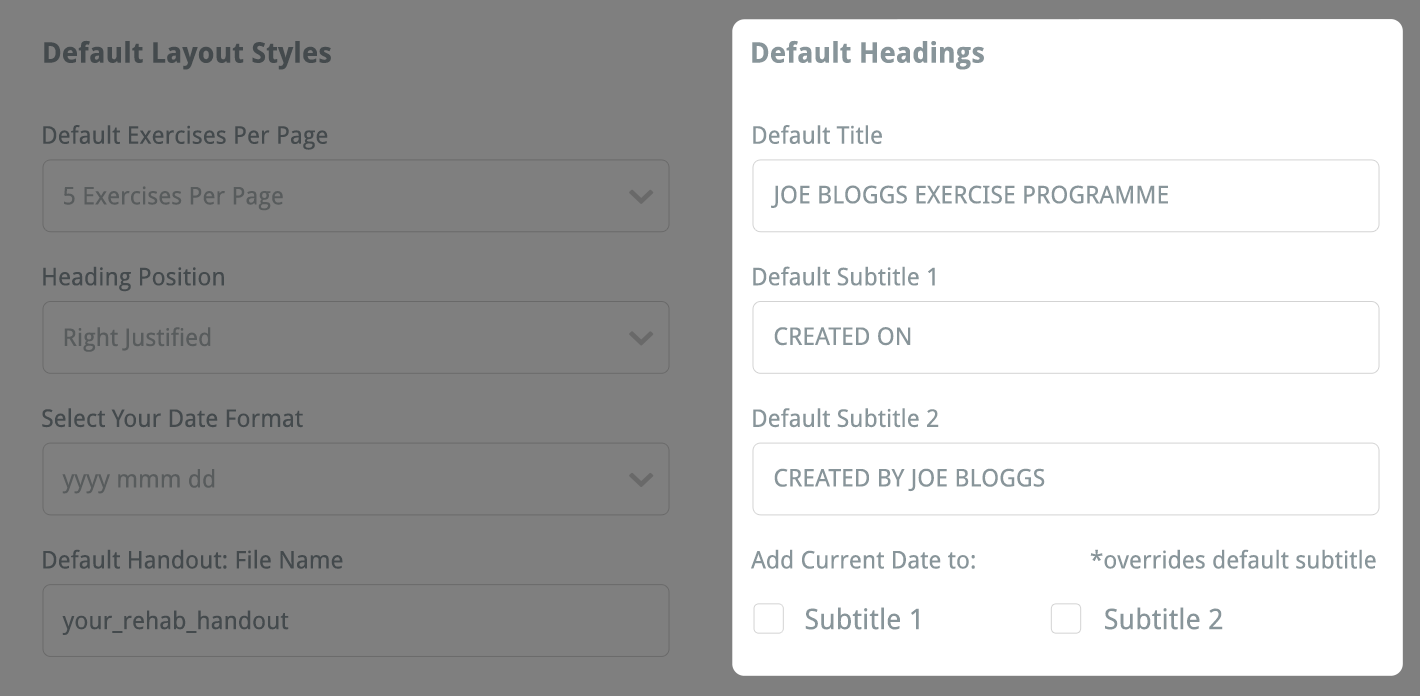 These automatically populate the title, subtitle 1 and subtitle 2 text fields when you open the CREATE YOUR PROGRAMME and E-MAIL YOUR PROGRAMME windows.





Your Default Headings are useful if you often use the same title or subtitle on all your rehab handouts. You may find it useful to save a default title or subtitle with information such as:

Your clinic name and contact phone number
Your clinic name and address
Your personal contact details
Your name and the date the programme was created
You can also add the Current Date to your headings. At the bottom of the Default Headings area are the Add Current Date check-boxes. Select Subtitle 1 or Subtitle 2 to add the current date to the end of your default subtitles. This date will take the format of your default date format (see above).



Once you are happy with the default headings you have entered, be sure to save your changes by clicking the blue SAVE CHANGES button located in the top-right corner of DEFAULTS section.



To read about Default Titles and the other default settings you can save to your profile, click the link below:

Default headings
Profile settings