How to change your timezone
Your timezone is set at the time of your initial subscription to The Rehab Lab. This timezone selection is used to 'date-stamp' the custom items you create and to display the current date at the top of your rehabilitation programmes (this is optional).

You can change your current timezone from the PROFILE section on The Rehab Lab. To do this, follow these simple steps:


1. Login to The Rehab Lab
Go to The Rehab Lab login screen and enter your username and password. After clicking the 'LOGIN TO THE REHAB LAB' button The Rehab Lab's main screen will open (the EXERCISE SEARCH screen).


2. Open the Profile section
From the main navigation buttons, located on the left side of the screen, click the PROFILE button, this will display the profile section.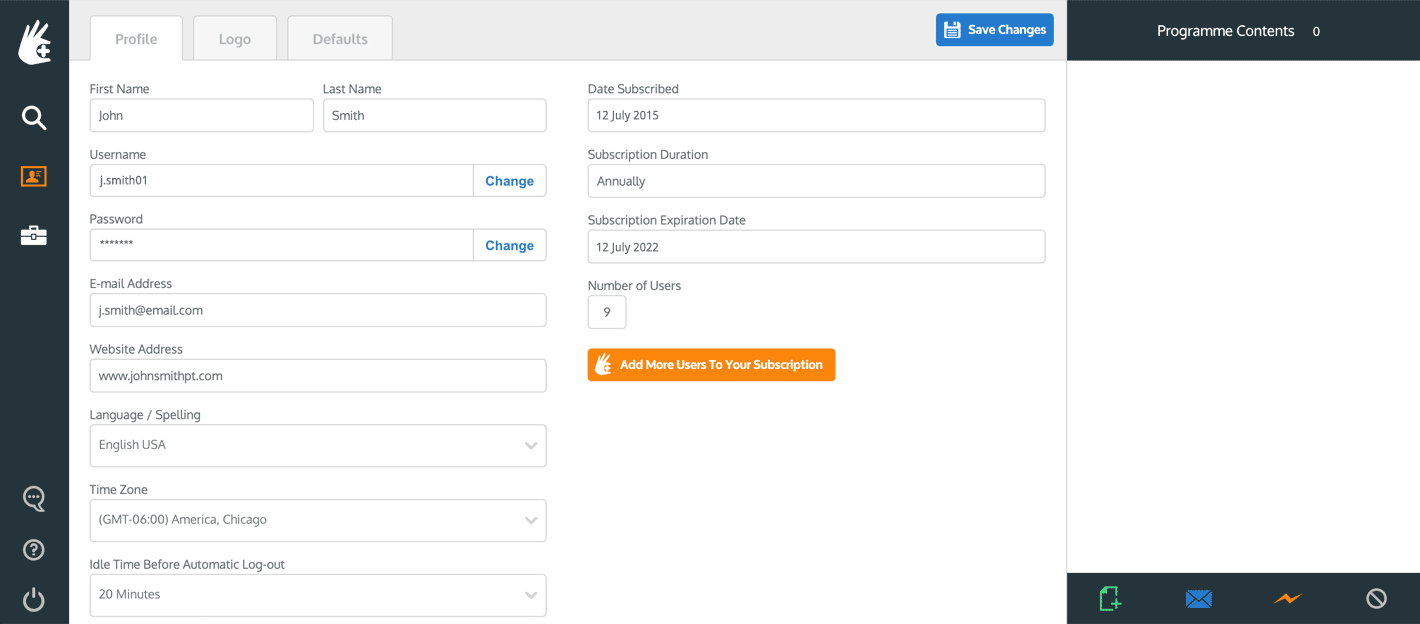 Near the bottom of the left-hand column is the timezone drop-down menu. To change your current timezone, click the drop-down menu, scroll through the possible options and select your timezone. Now, click the blue SAVE CHANGES button in the top-right corner of the PROFILE section.





Your time zone is selected when you initially subscribe to The Rehab Lab. The selected time zone is used when you create a rehabilitation handout. You can add the current date to your handouts with the click of a button. To learn more about this, click here.


To learn more about your various profile and default settings, click one of the links below:

Your profile settings
Uploading your logo
The defaults section
Using default e-mail settings